180 migrants crossed the Channel in small boats on Sunday 12th July (Home Office figures). This is more people than ever in one day making the dangerous crossing from France across the world's busiest shipping lane. And these are just the ones who were rescued by the UK Border Force or made it to the UK's beaches and were picked up there by the authorities. Who knows how many others landed elsewhere and slipped away undetected?
Another 200 people attempting the sea voyage were intercepted by French patrols and returned to France. It is thought that the good weather and the lack of lorry traffic due to the Coronavirus situation has encouraged migrants to risk the Channel crossing. Home Office Minister Priti Patel is keen to ensure that this surge in illegal crossings is stopped and the ruthless exploitation of vulnerable displaced people by smugglers is tackled. She is demanding that France takes fresh action to stop the crossings and take back those who have succeeded in reaching the UK illegally.
The risk to life of these crossings is immense. Boats are inadequate, leaky and dangerously overcrowded. Often there are not enough lifejackets. It is reported that the people smugglers always cynically insist on including one woman and child on each boat so that rescue is more likely.
On Saturday (11th July), 21 migrants in three boats were returned to France. Their boat had capsized and four people were suffering from severe hypothermia as a result.
In August Iranian migrant Mitra Mehrad, 31, tragically lost her life when she and three others fell from a dinghy off the coast of Kent. There were twenty migrants on board the flimsy boat, mostly from Iran and a few from Iraq. Four of them were children. Two survivors were pulled from the water but sadly Mitra Mehrad was lost. The remaining 19 people were taken to Ramsgate. A survivor said later that Ms Mehrad had dived into the water to try and save the two who had fallen overboard.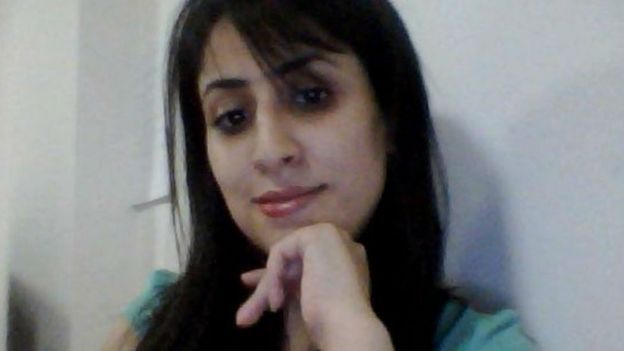 Every person who gets on a small boat to cross the Channel has a story of a life left behind, of a desperate hope and need to find a better future for themselves and their families. Yes, many have made a choice to leave their home but it has been forced upon them by war, persecution, discrimination, hunger, extreme poverty. Many have been terrified into leaving their homes because of threats to their lives and their children's safety and future. They are all our neighbours.
A prayer for refugees
Lord Help us to see beyond statistics to the courageous people who are refugees, all with stories of tragedy to tell yet who are still determined to chase the rainbow of hope and life.
Help us to change so that refugees are not seen as problems but as valued people with rich experiences to contribute and who should be treasured as our neighbours, to be loved as we love ourselves.
In Jesus' name
Amen.
(references : BBC News; Migrant Watch UK; The Independent; the Home Office.)
(original material Reverend Claire Hargreaves)